The Patagonia classic continues to surprise, despite the eruptions of the Puyehue volcano in 2011. Image gallery.
The capture of trout in our mountain just South can be realized in a period which runs from November to April each year and is reserved exclusively for those who dominate with master fly fishing technique. False and very fake.
Taking advantage of the visit of a group of Brazilian friends, Nelva and Alberto Fontevecchia (founders of Weekend magazine) as hosts and promoters of this adventure, we resolved to knock down some myths and step probing various fisheries, reissuing both old and glorious days of Patagonian fishing.
The first popular belief is that all environments close to April. However, we can say that there are many fishing boats that stay open after that date. For example, in Neuquén, Agrio River, alumine, Chimehuin, Collon Cura, Colorado, Correntoso, Limay, Malleo, Neuquén, Pulmari, Quillen, Quilquihue, Relen, Renileuvu, Ruca Choroy and Trocomán, among others, and the Lake Nahuel Huapi are enabled until 31 May of each year. And there are also those that remain open throughout the year, as mirrors of Alicura, Aluminé, Arroyito, Lolog, Moquehue, Pichi Picún Leufú, stone Eagle, Pulmari and Ramos Mexía. Rio Negro occurs either: Lakes like the Gutierrez and Mascardi, besides the Nahuel Huapi, remain eligible until 31 May, and at Moreno you can fish all year round.
The Nahuel Huapi
As the first destination of our journey we solved make base in the strategic Hotel Correntoso, in Villa La Angostura. Enclave with a rich history of pioneers and recognized lineage in relation to sport fishing. From there we do fishing trips loaded with Gustavo Najda and Piccino Gemma as guides.
And so the Brazilians Adauto, Alda and Carolini took a first contact with wild trout, we began acting in trolling or trawling, which consists in triggering a spoon or lure to move a boat. Although it is one of the less sports to oppose him to a trout, it allows a first approach to trout fishing still having little experience in the matter, achieving interesting catch.
We use lines of depth of 100 yards and weighted to 27 pounds in robust Rotary reels with good ability, with a backing (or reserve) of at least 100 m, and a leader or terminal of nylon monofilament of 0.28, colorless, from 6 to 8 m and different spoons trolling, as the Diamond King N ° 4 and N ° 5, Rapala Inkoo and Sutton. The strategy used for clan was the sailing parallel to the coast by copying the vagaries of geography break at a distance not greater than 50 m.
A strong climate change in days prior to our arrival and a total stillness of the waters, most the excellent luminosity of the days in which we caught were some of the reasons that trout were more reticent and recently start to activate with the last light of each day.
Below
In order to get with the deception to lower to give very elusive fish, decided to use a downrigger or down rigger: an appliance fitted with a winch with steel cable and a significant burden where subject – by means of a snap – main line to carry it along with the artificial to honduras exceeding those that can be achieved with the simple weight of line or lure blade action.
Once produced pique, if does not release the snap and release the line, apply a canazo to unlink the nylon of the downrigger and thus establish combat directly with cane. This method is used to achieve greater depth and has as a disadvantage that a little dull the first stage of the catch, however, is very effective and gives the advantage that combat can be performed with rather more subtle attachments that when using weighted lines that they impose the use of rotating reels of high capacity and more powerful rods
We got the greatest effectiveness late in the day and travel speeds 2.5-3 knots (4.6 and 5.6 km/h). We also take the coastal path to act on spinning launched from the deck of the boat to the coast.
This mode allows you to go prospecting long coastal stretches, placing the artificial in precise locations and possible sites of stalking. How it works from the boat to a certain height and with very clear waters, you can see the exact moment that the fish leaves his hiding place and attacks the bait, giving shares a share of additional excitement.
We are still going down
The second phase of this survey would be in river waters, for which we move overland through changing and magnificent Patagonian scenery to the Valley Trevelin, Chubut province. The rio Grande or Futaleufú, of Pacific basin, is a very interesting course in which spinning fishing is permitted.
Taking as a base of operations the distinguished trail Lodge, and with Richard Williams and Roberto Cretón as guides, we are dedicated to sailing and fishing its waters clean, fast, and well populated by trout in small boats with two fishermen per boat over the Guide. It is recommended use staves of 1.80 to 2.40 metres, no more than 12 pounds (1 pound = 453, 59 grams) of resistance, and frontal reels small with capacity of at least 150 m of nylon of the 0.22 to 0.25 and relations of recovery of at least 5: 1 (5:1). If the nylon is colorless both better, and if used multifilament agrees that the last meters are nylon for not ratting deception and give a plus of elasticity to the set.
Type lures minnows or sticks with small blades that do not exercise much resistance and deepen not too are very effective in the river. Those who have rattles or rattles add a plus of attraction. The undulating spoons heavy as the Toby, Koster and Atom, Abu; or Krocodile, Luhr Jensen, or the (rotating) Mepps spinners, or Vibrax, Blue Fox, are some of the keys to success in some treacherous waters.
Crossing the stream
The most effective strategy for rivers consists of launching lure perpendicular to the current or just waters above. As soon as it drops the artificial water should begin to recover it by aligning the toe of the shank with the direction of the nylon. So we try to simulate a small fish crossing the currents and seeking to gain the edge. The idea is to make a fairly long lance to keep the maximum possible time lure advancing into the stream.
When it starts to get upstream should go ralentando the recovery, to compensate for the action and the pressure of the current ending taking up spoons and destabilizing the lure.
For arremansados sectors, techniques send work the different depths, sinking spoon after launch, vary the speed of recovery and give small jerks with the forefoot to give a discontinuous, more real and less mechanical the misleading movement.
Fishing for brown trout and Rainbow residents was successful in this course, which already began to see the first big Pacific salmon. So much so that until the own Adauto, just start on salmon fishing, in just a few days experienced from trolling, passing through the exciting spinning and ending with their first catch of trout fly, and also amazed by the environment and an exciting fishing, which, far from being reserved for a few, can be for many and much longer throughout the year.
Gallery
River Midge Fishing Tactics
Source: fishswami.com
Acrylic beads for spring Steelhead.
Source: www.canadian-sportfishing.com
Volunteer Sweden | Bear Tracking
Source: www.workingabroad.com
Property
Source: www.thatsfarming.com
Spring Creek Lodge
Source: www.flyfishingpatagonia.com
Tumalo State Park 029
Source: www.campsitephotos.com
Tenkara USA • View topic
Source: www.tenkarausa.com
The Breathtaking Lake Everyone In Vermont Will Fall In …
Source: www.onlyinyourstate.com
Rock Around the Globe: New Zealand
Source: rockaroundtheglobe.blogspot.com
Lochter Activity Centre – Outdoor & Sporting Activities …
Source: www.visitabdn.com
Prado Regional Park
Source: cms.sbcounty.gov
336 Sq. Ft. Off Grid Tiny Home For Sale
Source: tinyhousetalk.com
Lough Bane
Source: www.50milechallenge.com
Piatti – La Jolla Restaurant
Source: www.opentable.com
Live Water Properties
Source: www.facebook.com
Bid4Assets Auction 499321 : NEAR LAKE in Pocono MOUNTAINS …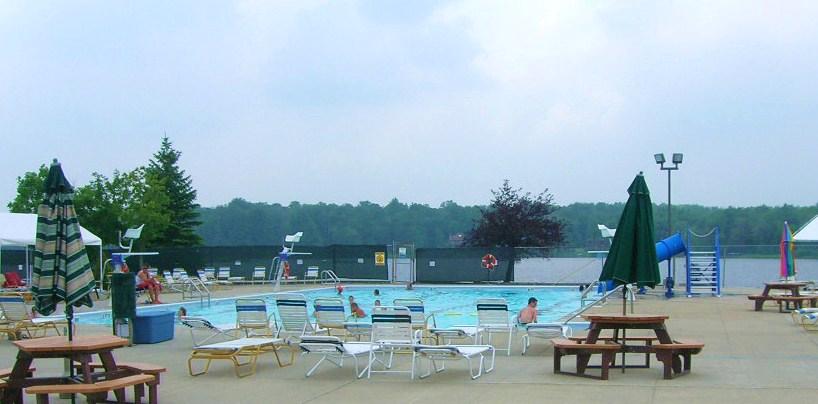 Source: www.bid4assets.com
The UK's Best Places for Fishermen « Fishing Sites
Source: www.fishinsites.com
River Midge Fishing Tactics
Source: fishswami.com
Acrylic beads for spring Steelhead.
Source: www.canadian-sportfishing.com
Volunteer Sweden | Bear Tracking
Source: www.workingabroad.com