Fly fishing has a large shrine, located in the province of Neuquen, fishermen have to visit.
Image gallery.
After a smooth flight, our plane squeaked their rubbers against the runway of the airport of Bariloche. There he was awaiting a delegation from Junín de los Andes. They were the organizers of the 32 ° national trout Festival, which in 2013 played him in Neuquén and would be host to the famous Junín de los Andes.
A 220 kilometre journey put us in tune were how many Northern environments. An extremely low top Limay, Traful bottom with wide beaches of volcanic sand after the eruption of Puyehue, Collon Cura slightly murky by the rains and the Alicura reservoir and water-packed Eagle stone.
Arrived in Junin we take a lunch and my group went to Malleo above, with Marcelo Barría and Juanjo Sacconi as hosts. The idea was to emerge a bit of fine fishing, light equipment, dry flies and nymphs. A novelty that had me excited was the employment of Tenkara rods, to which Juanjo removing you gloss from a year ago.
He is a Japanese mode with 200 years old, consisting of fishing trout with pulse rods long (between 11 and 14 feet), no reel and furled leaders specially designed, together with the tip. It is ideal for fishing in small rivers, allowing millimeter presentations with specially designed dry flies. The Tenkara was virtually unknown outside of Japan until it was popularized in the United States, in 2009.
The chosen Malleo stretch was quite dirty and difficult to navigate. We started fishing with dry upstream, with models attractors type Fat Albert or Stimullator Rubber Legs. Despite the resentments, I went fishing with nymphs, which gave me a better result. Thus, with shank No. 3 took dozens of trout less than 30 cm, including a Brown of 1 kilo who ate one of my lit truchitas and then spat it. There was no way to move larger fish, except a violent pique of Tenkara that despite the run between stones, ended in a sound cut.
The other day plan was to float the Tromen Lake with pneumatic rafts, but a mountainous storm made it impossible for the slaughter. With Marcelo we toyed several ideas until we agree on fishing East of the Peninsula of the white, on Lake Huechulafquen. There was waiting for us a Bay protected from the wind, algae and rivets where fish with dry bottom. A site that weeks ago had yielded very well arched medium-sized iris. And on the end of the Bay, we found a very steep cliff, beaten by the waves, where to get some good Brown chasing fingerlings in the surf break.
Other attempts
Attempts with dry in the Bay, as you would expect on a day cold and unpleasant, did not give good result. Then we start to fight with the wind and waves to the lace. I planted me in shooting and a string of 10 cm leech, and thus left a plump Brown who was the best fish of the day.
That afternoon, after lunch and a restorative NAP under a Maitén, we leave to the mouth. Expect me there Juanjo, a fisherman who devotes many days of observation by season and is known as few. By this time the weather was a real Gale. While I I leaned for a rod of a hand no. 6, with shooting and 15 lb amnesia, Juanjo addressed the environment with a rod two hands no. 5 and floating line.
With no. 8 well weighted nymphs, and I (remembering Alan Frazer) with a Fuzzy Wuzzy hair cinnamon on hook No. 4. Apparently the Brown that day wanted to fry, since in two passes I had five violent rivalries, with three Brown landeadas of between 1.5 and 2 kg. A, gave a tremendous fight with long runs that had nothing to envy an arco iris silver.
The day of the competition dawned as in the movie the perfect storm. A strong West wind was blowing at more than 70 mph staining bravo white lambs Lake.
The truth was not to lean to take pictures, but some 50 nonpolemical enrolled (including children and women) gave him hard from 8 up to 12 without loosening. An attitude really to redial. During the midday all participants and journalists gathered to taste a delicious flambé legs, and rewards and sweepstakes are delivered. Afternoon Aníbal Sacconi, Cristian Nordhal Olsen and Marcos Rabbia gave a really massive tied children's clinic.
Night arrival became the main show with gourmet food, the election of the Queen of trout and humorous shows. A fact to highlight was the projection of old photos of the pioneers of fishing in Junin, and homage to great personalities as Alejandro de el Valle, the "old Viking" Daniel Nordahl Olsen and the Sacconi brothers, among many others.
The famous mouth
The next day we headed toward the mouth of the Chimehuin. Starting the pass through the nozzle, followed by the drawer, the Run, after the tram into the curve and Marcovecchio, where the heart seems to exploit foreseeing a large. But there was no case, shortly after casting small trout began to take where should be good. And so we close one morning with beautiful images, but without any relevant pique.
Still missing about four hours to return. There a small madness occurred to me: I prepared my shank No. 1 and did a session of urban fishing by sections of the Chimehuin, that not ran for 20 years. I started by the small arms that are behind the Hostería Chimehuin, I followed in the area of bridge, Camping and the Pool of the priest at the height of the Church.
There I took no less than 20 truchitas 20 to 30 cm, and a couple of half a kilo that gave me an intense fight with a team so lightweight. Like that 20 years ago, as if time were frozen, the flyweight champion was a Pheasant Tail # 16.
Gallery
Spring Creek Lodge
Source: www.flywatertravel.com
Spring Creek Lodge
Source: www.flywatertravel.com
SouthernLoops
Source: southernloops.com
July, 2009
Source: www.powerfibers.com
Santiago
Source: pixelrz.com
Fly Fishing Patagonia
Source: www.flydreamers.com
Patagonia
Source: www.flywatertravel.com
SouthernLoops
Source: southernloops.com
Spring Creek Lodge
Source: www.flywatertravel.com
PPT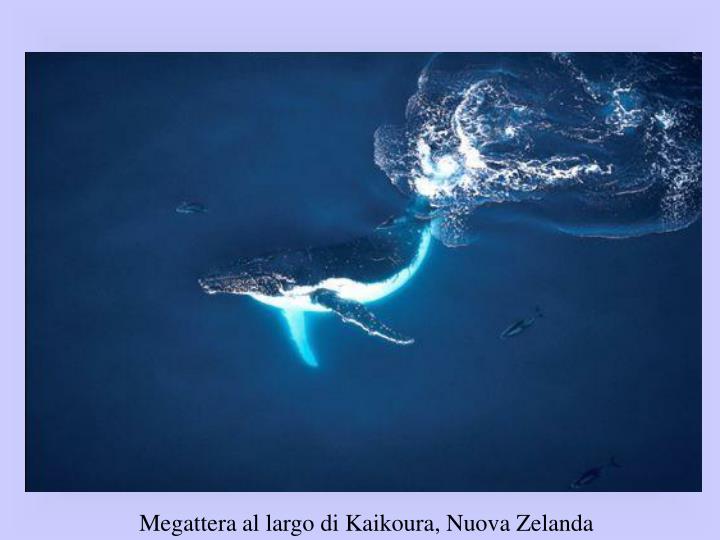 Source: www.slideserve.com
Santiago

Source: pixelrz.com
SouthernLoops
Source: southernloops.com
Southern Loops
Source: southernloops.com
J.L. Powell Catalog, Autumn 2011 | Press
Source: www.tipiliuke.com
Spring Creek Lodge
Source: www.flywatertravel.com
Argentine Dream: Fishing Patagonia – Garden & Gun
Source: gardenandgun.com
Northern Patagonia Lodge | Nervous Waters
Source: www.nervouswaters.com
SouthernLoops
Source: southernloops.com
Patagonia
Source: www.flywatertravel.com
SouthernLoops
Source: southernloops.com