First of all thank Fede Lemo and Matias de TesteadoresDe streams for the invitation and also Golden Uruguay and Hoplias Uruguay for the attention.Excellent guidance in the area of the dam El Palmar-Río Negro.
The trip was scheduled for Sunday, we start on Saturday at noon in order to reach the destination on Saturday afternoon, try some Point for our cuentab and then rest to deal with all the important day.
We first got in the arroyo Grande, place paradisiacal beaches with crystal clear waters-a pleasure for the view and the soul-where we didn't get any response, not you could tour along the vegetation was very dense. Fede tried while Matias and I were wading, the ramerio cracking was heard and soon turned everything shaved… by Brook could not move forward due to the depth of it.
We went to an internal lagoon and have fun like crazy at a time with the common hoplias, there were not the materials. We just light on Saturday and we went to the final destination, El Palmar, we still were a few kilometers. Anxiety is increased, we got up at 5 AM, we prepare everything as a 6 and we came to search the Guide. We headed the boat from the dam down, there was no water, and the boat could not be lowered…the guide told us to open the dam to generate the same as at 9 pm – when it begins to awaken the people and energy – is needed and begins to fill with water. Us argument from 6 am to wait up to 9 which release water and at least 11 to get to level, with the anxiety that we had: NOOOOOO!
There began the civil engineering plc (pure Arrabal), recruit people who also wanted to get off his boat and could not, moved large stones and in an hour we did an embankment to be able to get off the boat. That work by God what they do want to fish! We left navigating alone since it is very dangerous, there was very little water, only those who know many banks of stone and sand can navigate it….
We headed to the first mouth of stream in search of the big AB, turn off the engine and said start… put my lure a Strike Pro Hunchback 801 8 and the Guide I look and made a 'No' with the head but I put him equal by God to the third shot I have been collecting and stuck a pull that made me lose balance , nail and it was a terrible litmus… is I got the heart of the chest. To the second canazo to ensure the riveted take half body out of the water:-could not believe what he saw! It falls into the water and makes a tremendous run, I think that time stopped and he was not breathing, I did only when we put it above the boat. It was something spectacular photos and water. So we started an unforgettable day, there were several captures more and some managed to escape, at noon us attached to a tree in the shade for lunch and while preparing all – nor lerdo and lazy – assemble a leader, I put a brunette and water, the minutes acknowledge a pique I hope carried nail, Reed hit a terrible folded and started a run… a fight of a pull and loosen continuous and long lasting , fight long and above the boat opened bets: the guide said litmus, I surubí, another Dorado… time spent and not is to see, I am well vacancy: was a beautiful line. Matias me copy and throw your morena, we got to eat and the minute exploits the cicada, this was a golden… we get with the varied but the mission were the materials.
Already as a 17 pm Guide leads us towards the dam to make a pass to the Golden andstarted the yellow party. It was a pique in each shot, we raised several golds, it was all a valet of jumps and runs. More could you ask for, a day to remember and I want to emphasize that neither to Fede or Matias knew them before, we saw for the first time on Saturday at noon when we start… This is the magic of sports fishermen!
Walter Gastaldi
Gallery
Fisherman's Paradise Painting by Kelvin James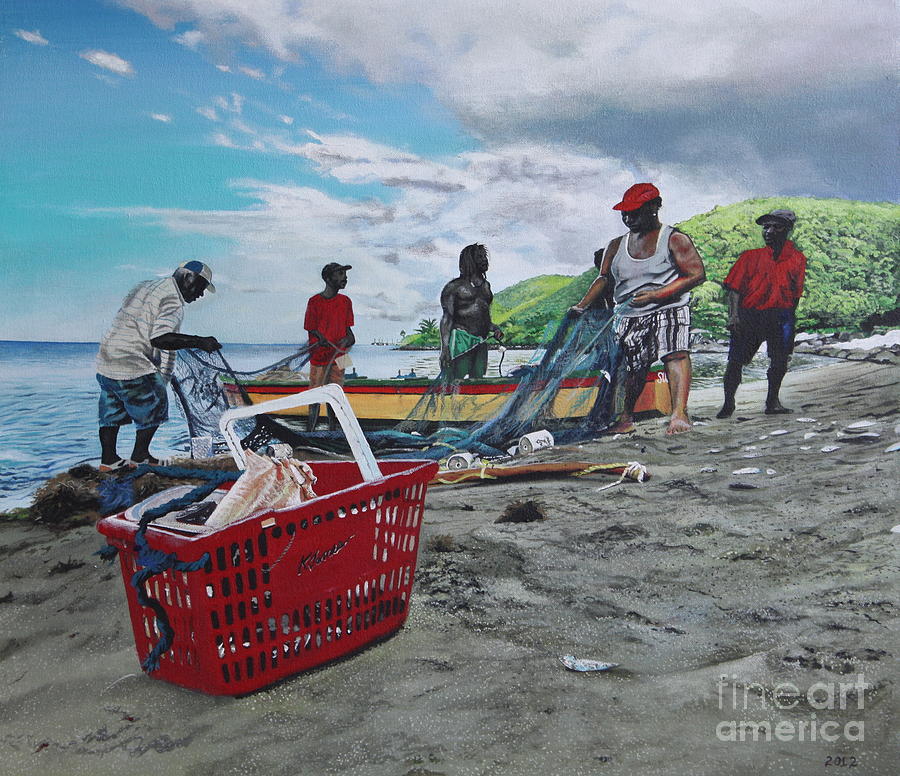 Source: fineartamerica.com
Fly Fishing Peacocks in Paradise
Source: www.flyfisherman.com
disneymike photoblog: Fisherman in Paradise
Source: disneymike.com
– PARADISE FISHING GAMBIA
Source: www.paradisefishinggambia.com
Fish with Paradise Fishing Charters in Englewood, FL …
Source: amberjack.com
Paradise Fishing Lodge
Source: huntersforluck.com
27/01/16 Paradise Fisherman
Source: www.sentilapesca.com.ar
Fishing Paradise @ ORTO
Source: orto.sg
The Marine Installer's Rant: Fisherman's Paradise, an …
Source: themarineinstallersrant.blogspot.com
Fisherman's Paradise On Spring Creek Bellefonte, PA
Source: www.cardcow.com
Fishing Paradise 3D Free+
Source: play.google.com
Fisherman's Paradise On Spring Creek Bellefonte, PA
Source: cardcow.com
File:Fisherman's Paradise near State College, Pa (84571 …
Source: commons.wikimedia.org
Fishermen's Paradise Fishing in Ireland Fly Fishing Lough …
Source: www.fishermens-paradise.com
Ribnik Fly Fishing Paradise
Source: mankovflyfishing.com
Hawaii boat crash spurs new concerns about foreign …
Source: wtop.com
17 Best images about Finland, my home country on Pinterest …
Source: www.pinterest.com
Paradise Fishing Charters , Pensacola Beach, FL …
Source: fishingbooker.com
Cairns Sportfishing
Source: hotgetaways.com.au
1954 Press Photo Jay Baumgardner at Fisherman's Paradise …
Source: www.ebay.com